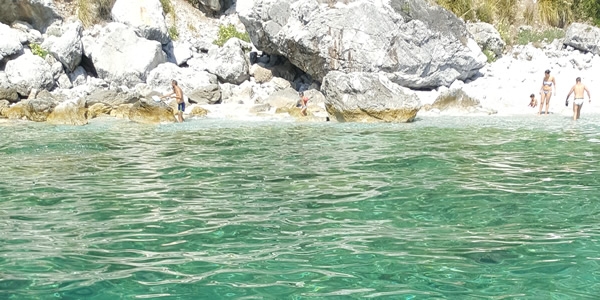 Go to Photos (1)
Enjoy the gulf without thoughts
Rent the boat, enjoy the sea and the sun of the Gulf of Naples without having any thought. The boat is a 21.5 man๒ with a 100 hp 4-stroke yamaha engine. Maximum speed 30 knots. We rent the boat with an expert guide. Choose your itinerary, travel between the islands of Ischia and Procida. Dive into the bluest waters of the Mediterranean and do not worry about anything. Think of all your driving, you just have to choose where to go and what to do.
The emotion we offer is as follows:
• Port of Embarkation / Disembarkation: Miseno "Casevecchie" timetable desired by the client
• Day entirely decided by the customer
• Boat aperitif included in the price
• Return to the port of shipment at the time decided by the customer.
Total duration of the excursion decided by the customer. The cost of fuel is not included in the price. The price is € 5 per person per hour. Minimum of 4 people, for a trip lasting a minimum of 4 hours.
The program is susceptible to variations with regard to weather and sea conditions, in which case it may not be possible to make some stops or visits foreseen in the program.
Maximum 6 people on board
The tour includes: Snack, Drinks (beer-wine-coke-cola-coca cola light-water), Snorkeling Equipment, Assistance, Lifejackets
The boat is equipped with stereo, first aid box, insurance according to the laws in force.
It is possible to organize your boat tour based on particular needs or specific requests from customers.
Do not forget: swimsuit - beach towel - sunscreen.
Minimum 4 people. The cost of lunch is not included in the price.
As an alternative to lunch, the "Dream Boat" offers the opportunity to eat a mussels of mussels prepared directly by boat at a cost of 10 euros more per person offering wine and water in large quantities.
Price 5,00 € per person