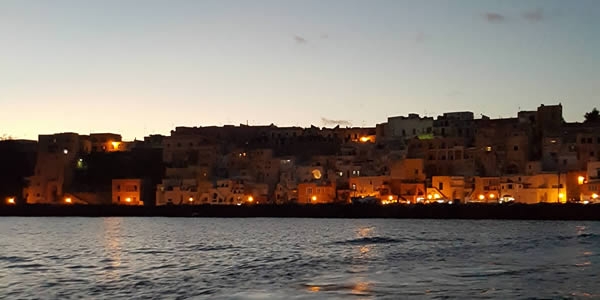 Go to Photos (3)
Exciting dinner at Corricella
The island of Procida is beautiful, ancient and attractive, but it is even more enchanting and radiant when visited by the sea in the evening.
An enchanting evening show, immersed in the lights of the colorful houses, make dinner an unforgettable emotion !!
The emotion we offer includes the following steps:
• Port of Embarkation / disembarkation: Miseno "Casevecchie" 6.00 pm
• Stop and aperitif, by boat, outside the Corricella marina
• Dinner in a restaurant of the tourist amount ... on the seashore!
• Return to the port of shipment at 11.00 pm.
Total duration of the excursion 5 hours
The program is susceptible to variations with regard to weather and sea conditions, in which case it may not be possible to make some stops or visits foreseen in the program.
Maximum 6 people on board
The boat is equipped with stereo, first aid box, insurance according to the laws in force.
It is possible to organize your boat tour based on particular needs or specific requests from customers.
Minimum 4 people. The cost of dinner is not included in the price.
Price 30,00 € per person